Berkeley's Top-Rated Headshot Studio
We are a full-service photography studio located in the heart of the world-renowned research institution. We've helped hundreds of graduate students, researchers, and professionals in the East Bay cultivate a distinctive image – and we can help you develop your unique brand recognition.

Margaret T.
"Matt offers a comfortable portrait session with relaxed conversation to photograph you as yourself rather than you in your most awkward pose. His photographs are well-lit and well-composed. You'll have a range of images from which to choose - head shots, speaking 'action' shots, and more. His turn around time is quick and you'll have a good time too."
Alok S.
"Matt did a great job, and I saw for the first time that you can talk and get great pictures. I also got what is maybe the only picture of my Duchenne smile (the genuine smile)."
Jo L.
"As a portrait photographer, Matt strikes the perfect balance between flexible and professional. While he was willing to accommodate all of my random requests, he also made sure to capture the formal/traditional poses and backgrounds. Post-session, I received a lot of follow-up regarding the proofs and photo-editing."
Keith W.
"Matt really likes to get the person relaxed and comfortable in front of the camera; he asks (in a respectful and non-intrusive way) about life goals, passions, dreams. This process, I believe, made the experience and the portraits more intimate and personal -- which is great if you want your pictures to capture the real you!"
Matt L. Wong (b. 1990) is a professional portrait photographer serving business, education, and non-profit sectors the San Francisco Bay Area since 2016.
To book your first experience, click here. For an on-location session at your company office, please submit a form at the bottom of this page. For more information, please refer to the FAQ, Testimonials, and History of the studio.
Notable Clients: EmergeCA, UC Berkeley, UC Davis GSM, Kleinfelder Engineering, UC Berkeley Graduate Student Body, Dejusticia, Redwood Growth Partners, CUMC Faculty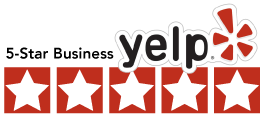 All sessions include . . .

Professional 5-point synchronized ultra-soft lighting (see

Equipment List

)

300 sq-ft, 7'11" ceiling private studio, located two blocks north of UCB Campus (we can set-up at your office)

100% satisfaction or a full refund, including your deposit.

All images shared confidentially through cloud storage, so you can choose your favorites

Advanced retouching of selected images in Lightroom and Adobe Photoshop

Read our

Blog

for weekly analysis of photography making the news

My

Top 10 Reasons

to hire a photographer specializing in portraits to take your company headshots